Peptide 0.1mg/vial Igf-1lr3 White Lyophilized Powder
Peptide 0.1mg/vial Igf-1lr3 White lyophilized powder
1.0 USD
Trade Term:
CFR,CIF,DDP,DDU
Payment Terms:
Paypal, D/P, Bitcoin, T/T, WU, Money Gram
Place of Origin:
Guangdong, China (Mainland)
Means of Transport:
Express, Ocean, Air, Land
Production Capacity:
Mass in stock
Apprarance:
White lyophilized powder
Product Description
Supplying Peptide 1mg/Vial Igf-1lr3 White lyophilized powder CAS No. 946870-92-4 For Muscle Growth
Product information:
Product name:IGF-1Lr3
CAS No.:946870-92-4
MF : C30H49N9O9
Purity:.99%
Storage:Dry Cool Place
Grade:Medicine Grade
Specification : 0.1mg/vial or 1mg/vial
Supply Ability:1000 kits per Month
Packing :10vials per kit
Appearance: White lyophilized powder
IGF-1LR3 Dosage
What is the dosage for IGF-1LR3 ? Dose per injection: 50 mcg Injections per vial: 20 x 50 mcg dosages Example Amounts to Inject: If you use 1 ml of water for mixing then a 50mcg dosage = 0.05 ml (or 5 units on Insulin Syringe). For 2 ml of water for mixing then 50mcg = 0.10ml (or 10 units); if you have used 3ml of water for mixing, then 50mcg = 0.15ml (or 15 units).
Research Use of IGF-1LR3
- enlarged amino acids transporting cells
- increased protein production
- reduced protein degradation
- amplified glucose transporting
- augmented RNA combination
IGF-1LR3 Half-life
IGF-1LR3 has a half-life of about 20-30 hours and is much more potent than base IGF-1. Since its half-life is about a day, the IGF-1LR3 will circulate the body, for around 24 hours, binding to receptors and activating cell communication that improves muscle growth and fat loss.
LR3 prevents glucose from entering into cells, which, in turn, forces the body to burn fat and not sucrose. In addition, its long half-life is desirable for another reason; site injections aren't necessary, as IGF-1LR3 will cycle the body binding to all muscle cells for about a day.
Competitive Advantage:
High quality products, efficient service, safe shipping method,Supplying OEM Service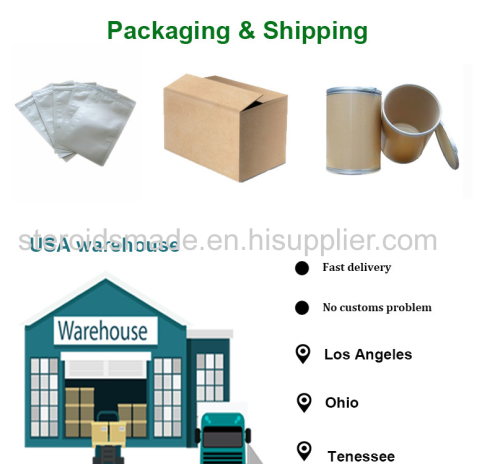 ---
---